Every company that has a website should also have video. This is an overview of some of the free video editors that are available if you're interested in editing your own video rather than hiring a
professional video production company.
Not only can video help your clients see what you do and the services you provide, it can also help boost your ranking on Google above your competition. For those who are too busy to read the text on your website, a video gives potential clients a great personal snapshot of you.
There are many types of videos you can put on your website:
Free and Purchased Editing Software
These links should not imply any endorsement of one video editing program over another by
Crushpix
. They are provided simply as a starting point for people who would like to edit their own videos and need a place to start where they can find the software to get the job done.
Click on one of the videos below and you'll be given a whole array of suggested links to more informational YouTube videos that can show you everything you ever wanted to learn about editing video.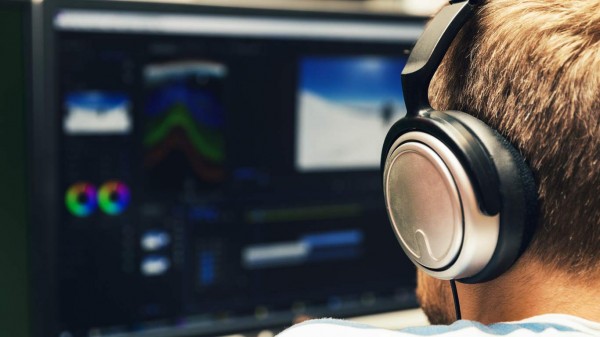 OpenShot
is a free video editing software program that is highly rated and is reported easier to use than many others in its class.
DaVinci Resolve allows editors to edit up to UHD (almost 4K) videos with no watermark. It's a perfect solution for a free program that can yield very high-end results. This software has many more professional features for more advanced editors. There are even more professional features in the version that you can purchase.
Open Shot vs Da Vinci Resolve
Here's a comparison between the two.
We are Mac users at Crushpix and are most familiar with Mac programs. Premiere Pro CC by Adobe is the program we use most often. Premiere is available for both Mac and PC, part of the Adobe Creative Cloud Suite.

Here is a review that describes some of the benefits of iMovie, Final Cut Pro, and Premiere Pro CC.

We think this guy is pretty entertaining but has a lot of useful information as well.
Hiring a Professional Video Production Company
Warning: video editing is very labor intensive, even for a professional, and also requires some robust processing power from your computer. So, when budget allows, turning the process over to people who do this type of work every day is likely to save a great deal of time and stress. When you hire a professional editor, not only are you getting the services of someone to get the job done but also the expertise that they bring to your project that will make the finished product look its best. That reflects well on you and your brand. Projects are completed faster and look – well, more professional. At Crushpix, our top three video editors have over 10 years of daily editing experience. With time spent learning and practicing comes greater skill.

At Crushpix, we offer competitive rates for a professional video editor, charged either hourly or as a fixed estimate for the whole job.

Please take a look at our Samples Page and Contact Us directly. We'd love to help you out.