Cost for Video Production in the San Francisco Bay Area
How much does a promotional video cost? Cost is a major concern when considering video production companies and often the first question we get from potential clients.

The analogy we often use is that you can think of video production companies like construction companies – we build videos. A 4000 square foot mansion is going to cost more than a cottage. The construction company can build both. Which one do you have in mind?

As a business, the question you may consider is how will this video generate a return on my investment? Can I predict how much profit it will generate?

Do you have a product you're selling on Amazon? Potential customers want to see your product and how it works. Videos tend to drive sales more than a list of statistics do. If a promotional video is one of the key components to your advertising campaign, the main thing that your potential customer is going to click on, then it's good to have an idea how much of an increase in sales is necessary to justify the cost of the video. Or, you can say, what kind of video budget do I need that's appropriate for the potential profits it will generate?

Of course, there are many videos that have a return in employee productivity, morale, and other things that are not as easily monetized. It's good to have a sense of the value the video will bring and the size of a budget you have in mind.

Maybe the question you should be asking video production companies is, "What kind of video can I get with a $3,000 budget?" That way, you're going to get a real apples to apples comparison of the services that each company is offering at the same budget. Then you can decide if you'd like more or less than what they offer. Asking the production company what they recommend and what the associated cost is might give you other choices to consider.

Many of the productions we produce are done with a two or three-person crew, one or two camera packages, and a small audio and lighting kit, and are shot at our clients' office using the people from their company in the video. The majority are one to two minutes long and have a budget of between $3,000 – $5,000. The longer the video, the higher the labor costs. The more days of shooting, the higher the labor and equipment rental costs. Location or stage rental fees can be several thousands of dollars per day, actor fees can be a thousand dollars a day per actor. Videos for broadcast, like national or even local commercials require different camera gear than videos that are shot quick and dirty for Internet or email blast. So, giving a fixed price for what a 2-minute video will cost is not really possible without knowing what the client has in mind.
Why do movies have multi-million dollar budgets? Because they have the potential to generate more in return than the cost. Studios spend the money to create one product, the movie, which they can copy and sell tickets to around the world. To stand out from the competition, they hire well-known stars and create a unique event experience that will get audiences out of their homes and into a theater with the expectation that they will make all that money back.
Movies produced by the same studio can have $100 million budgets or $5 million budgets, normally based on the expected return on the investment.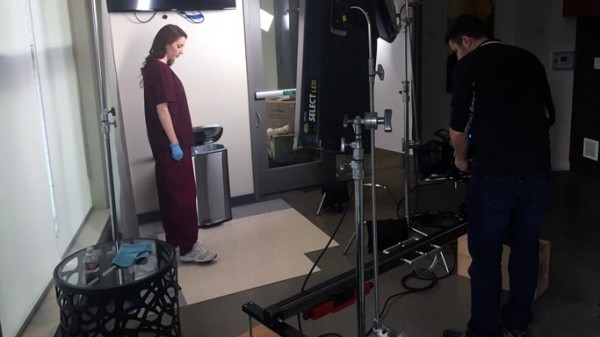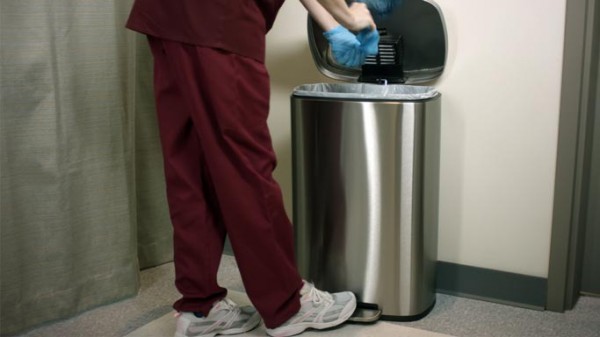 Do you have a product you're selling on Amazon? Potential customers want to see your product and how it works. Videos tend to drive sales more than a list of statistics do. If a promotional video is one of the key components to your advertising campaign, the main thing that your potential customer is going to click on, then it's good to have an idea how much of an increase in sales is necessary to justify the cost of the video. Or, you can say, what kind of video budget do I need that's appropriate for the potential profits it will generate?

We propose that another strategy, when talking to video production companies, may be to say, "What kind of video can I get with a $3,000 budget?" That way, you're going to get a real apples to apples comparison of the services that each company is offering.
Most corporate video production companies in the San Francisco Bay Area are drawing from the same pool of freelance professional film technicians. Each position on a crew has a basic market rate that they are able to charge for most jobs. In this market, most crew members are freelance and do not work every day out of the month. Sometimes it's busy and sometimes the work just slows down. So, day rates may seem a little high, but part of what clients are paying for is the luxury of being able to have people available whenever they need them.

Keeping a crew on payroll standing by every day, hoping that a job comes in, can get really expensive for a production company.

As a rule of thumb, assume that including payroll costs and taxes, most freelance crew members are going to cost around $700 for a 10-hour day.
Budgets are normally made up of two things: labor costs and equipment rental costs. Video production equipment is expensive and companies need to be able to charge for the gear they need in order to do the job.

Budgets normally break out the costs of each item. Here are the crew members you are likely to see in the budget, although as a rule, on most of our smaller jobs, all these jobs will be done by many fewer people:
Handles money and logistics for the overall production
The creative person leading the production who also may work with an Assistant Director to schedule out the shots, discuss with the Producer, Client, Director of Photography, and Editors before and after the shoot to figure out logistics of how the video is going to look, and identify any special equipment that might be needed to achieve their vision.
Digital Imaging Technician – in the days of film, this person would have loaded the film into the magazines. Now, they are in charge of the media that is shot onto cards to verify everything is copied over onto multiple drives and that there are not errors in any of the media
Head electrician in charge of lighting, works with the Director of Photography to create the "look" through lighting
Works with the gaffer to "shape" the light as well as construct specialized rigs for camera moves
Select and purchase wardrobe that actors wear and make sure the clothes look good when the camera is rolling
Records the audio, often mixing microphone inputs from several people at once
Works with the Audio Engineer carrying an overhead boom pole to mic the talent, puts wireless microphone on people who are speaking on camera, and keeps track of miles of cable around the set
Usually two separate people but on some smaller productions, you may be able to hire someone to do wardrobe/makeup/hair styling
An assistant who is there to provide and extra hand on set or run out to get items needed by the cast, crew, or clients during the shoot
Normally comes with a teleprompter which is a rental in addition to the cost of the operator. The operator will enter the script the talent will be reading and will be able to make changes to the script as well as be able to control the speed at which the words go by on the screen. They also install the teleprompter in front of the camera in a way that will not compromise the image.
Takes the raw footage from the shoot and organizes it into a clear message and story with a clear takeaway and call to action. Additionally, there are a lot of technical things that are done to optimize the image and to put the images together
Creates motion graphics with shapes and text to add visual interest to the video
This person is generally someone who we will hire online. There are many agencies that assemble a number of voiceover artists onto one website the clients can choose from. Most voiceovers are recorded in the actor's home studio then sent over the Internet to the editor
It's always a pleasure to be able to hire a music composer to create a unique piece of music for each production, but for financial reasons, most clients choose to go through online stock music samples to pick a piece of music that evokes the feeling of the brand, product, and/or message of the video
Ways to Cut Cost for Video Production
High quality HD video productions require specialized crew and professional equipment and that's largely what you will be paying for. However, there are several ways that you can make the most of your investment by putting in a little bit of your own time and really partnering with your video production company. Since all of us in business would prefer to make money rather than spend it, here are some ways that you, as the client, can lower the costs of your video production:
Manage the Length of your Video
The sweet spot for most videos is around one to two minutes. Most people who look at video online have so much to choose from that the subject better be pretty interesting if it's going to run five minutes or more.

In terms of budget, every minute you add to the video increases the amount of time the video will take to produce. The budget is tied to the number of hours required for labor plus equipment. Although your shoot day will generally be based on a ten-hour minimum for crew and equipment rentals, the more material there is to be edited, the more time it will take the editor to put it all together, and the more graphics and animation will need to be created to keep it interesting and informative.

So the best way to manage the cost of your video is to keep it brief and to the point. The rules of marketing and advertising are the same with video as with print: know what your message is and keep it clear and simple.

If you have a lot of stories to tell, you may want to break them up into several topic-centric short videos. Breaking a long video up into several short videos should not have much impact on your budget and will probably be more easy to digest by your audience.

If budget is an issue, consider starting with a general video that tells your audience who you are, an overview of the products and services you offer, and what makes what you sell different from everyone else in your sector. Then add individual product or service videos as you can. Keep in mind that most production companies and equipment rental houses do not offer half days, so it's often most economical to shoot several products in one day to get the full benefit of the 10-hour day.
Spend Time Planning and Developing the Script
Crushpix can develop a script for you. This is a collaborative effort where we help to define the takeaway and build toward that through clear messaging and engaging imagery.

We bill for our services on an hourly basis, so any work you do on the script or assembling the ideas will help you keep the costs of scriptwriting to a minimum. Crushpix takes your notes and organizes them into a compelling video by weaving your facts into a story that the audience will enjoy following. We offer creative ideas for various ways your story can be told. Give us the nuts and bolts and leave the rest to us.

Your script is the blueprint that will drive the production and become a storyboard that outlines details of what the shot will look like as well as who and what are needed for each shot.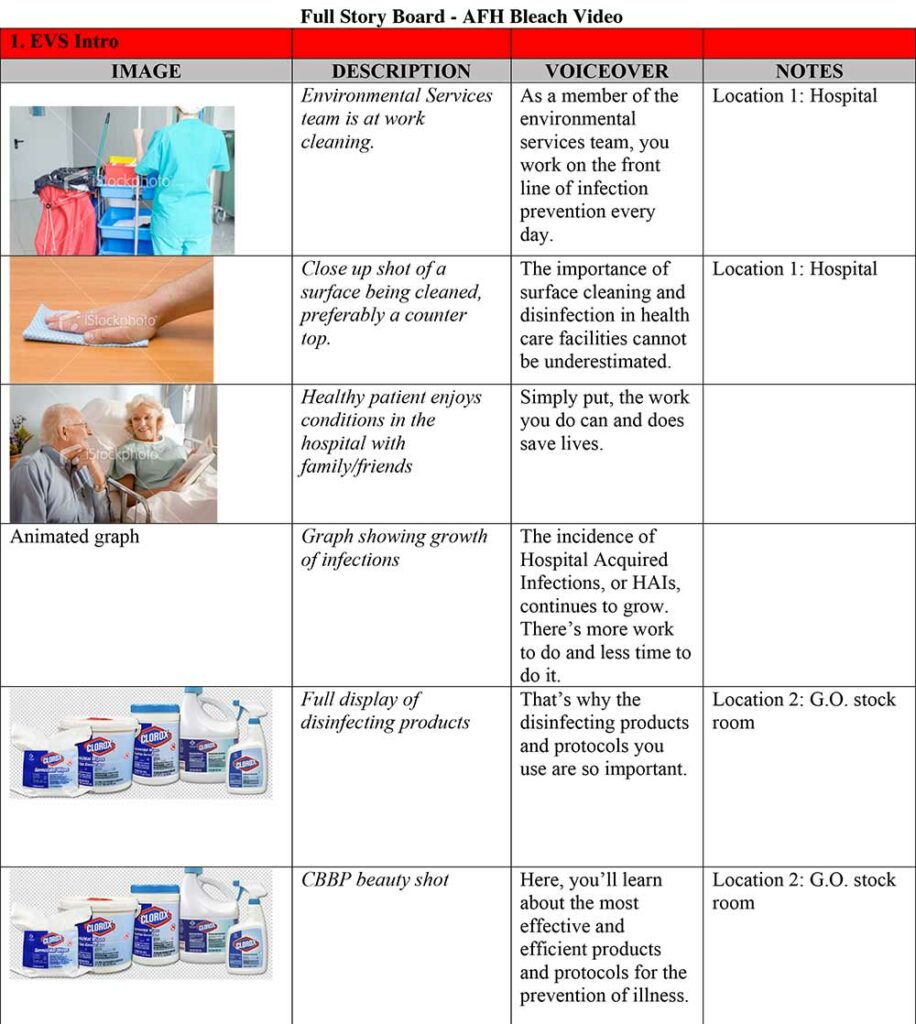 Generally, each shot lasts only 1-2 seconds, so in a 2-minute video, you may have over a hundred different shots.

The finished video will turn out very much like the script. With a well prepared script, there is a great deal of vetting and approvals that can happen within your company and by your legal team to make sure everyone is on board before the camera starts to roll.

That will save you headaches and money when you get to the edit, knowing that everything that was needed was shot and was on point.
Being involved with the editing of the material is another way for you to keep costs down. If you are paying an editor by the hour, clear guidance in terms of content will allow them to spend more time on the creative elements of the video.

Incremental edits based on comments from a number of decision makers will also run up the number of hours you're paying for. Editing is a very slow and technical process and each time a version is completed, it must be rendered out, converted to a compressed version, optimized for a hosting site, uploaded to a site where your company can view it (such as YouTube or Vimeo) and be further processed by the hosting site. Even converting each version to .wmv and sending it is a lengthy process.

Your production company will probably outline how many rounds of edits you will get for the budget you've agreed on, so make the most of each version. Collaborating with your editor will yield a video with better content and a project that stays on budget and on time.
Use Your Own Employees as Actors
Hiring actors lets you choose the faces that will represent your products and services. There are non-speaking models and background artists (extras) and there are actors. Both models and actors are handled by an agency that collects an additional 20% on top of the talent fee. The fee is based on the number of hours the actor works plus the intended usage of the video, where it will be seen, how large the audience is, etc. The contracts for the actors are usually restricted to a specific amount of time, for example, one year.

On larger-budget projects, there will normally be a casting session, especially if someone is going to speak on camera. There is a fee for a casting director and for the studio where the casting will take place.

This process can run into a few thousand dollars, even for casting just one person.

On a recent job, we were quoted a session fee of $750 for a model with no lines or acting required, plus a 20% agency fee. Since the client requested unlimited usage of the video for online use, trade show, mobile, and print, the usage fee was an additional $2000 plus 20% agency fee.

For another job, we were quoted a price for a model who would be having the clients' makeup products applied at a rate of $500 for the one-day session plus 20% agency fee with usage restricted to only the client's website for one year. Total cost was $600. With this particular agency, we could choose our model from several photos on the agency's website. This is less expensive than having people come in, but you also don't get to see the actual person until the shoot day.

So, keep in mind that the costs of your talent will be made up of a session fee, usage fee, and agency fee.

Alternately, you could either use someone from within your organization to present your products or you could hire someone to do a How To voiceover that plays over images of your products and services as they are being used by people from your company.
Using a Voiceover Artist is quite a bit less expensive. There are several sites where actors have posted samples of past work, the actors often have a studio in their home and frequently have the ability to let you listen and coach them through the recording of the voiceover, all for a few hundred dollars, depending on the length of the script.
Shoot the Video in Your Office
Shooting in a studio provides maximum freedom because a studio is specifically designed for film and video shoots. A video production studio supplies plenty of electrical power for lighting, access for trucks and lights to come in and out, room to build sets, etc.

Studios in the San Francisco Bay Area generally rent for $1000 – $2000 per day.

Finding a suitable area at your business may be a challenge but it's an affordable option and we shoot in offices all the time. Considerations are the ability to control sound and having enough room to set up camera and lighting.

It's generally easier to get access to stakeholders and executives who may appear in the video if the place we're shooting them is right down the hall from their office.

We can give you advice where the best areas might be to shoot in terms of visual interest, sound control, and accessibility.
These are just a few ways to cut thousands of dollars out of your video production budget. With some wise choices and a willingness to get involved, you can have a video for your company that looks just as good and is as entertaining as many television shows but for a whole lot less.
Who We Are and What We Do
Crushpix is a full service award-winning video production company based in the San Francisco Bay Area. We specialize in sales and marking videos, television commercials, corporate communications and promotional videos for your website or point of purchase videos to promote your product.

Our clients are located in and all around San Francisco. We have produced videos for San Jose-based companies such as PayPal, Google, Hitachi, and Flexstar. We have created television commercials for The Wine Group in Livermore and for The California State Fair shot in a barn nestled in the Napa Valley. We have created website instructional videos and sales videos for practically all the The Clorox Company brands at locations throughout the East Bay and have travelled to Hawaii, Washington, DC, Denver and Los Angeles to shoot and edit for Kaiser Permanente, based in Oakland.

Crushpix creates point of purchase videos, high-energy sizzle reels for sales meetings, conventions, and trade shows.

If you're based in the San Francisco Bay Area, San Jose, the Napa Valley, or places in between, we'd like to help you out with providing an outstanding video to promote your business. Please contact us so that we can send you a quote.