Instructional and Training Videos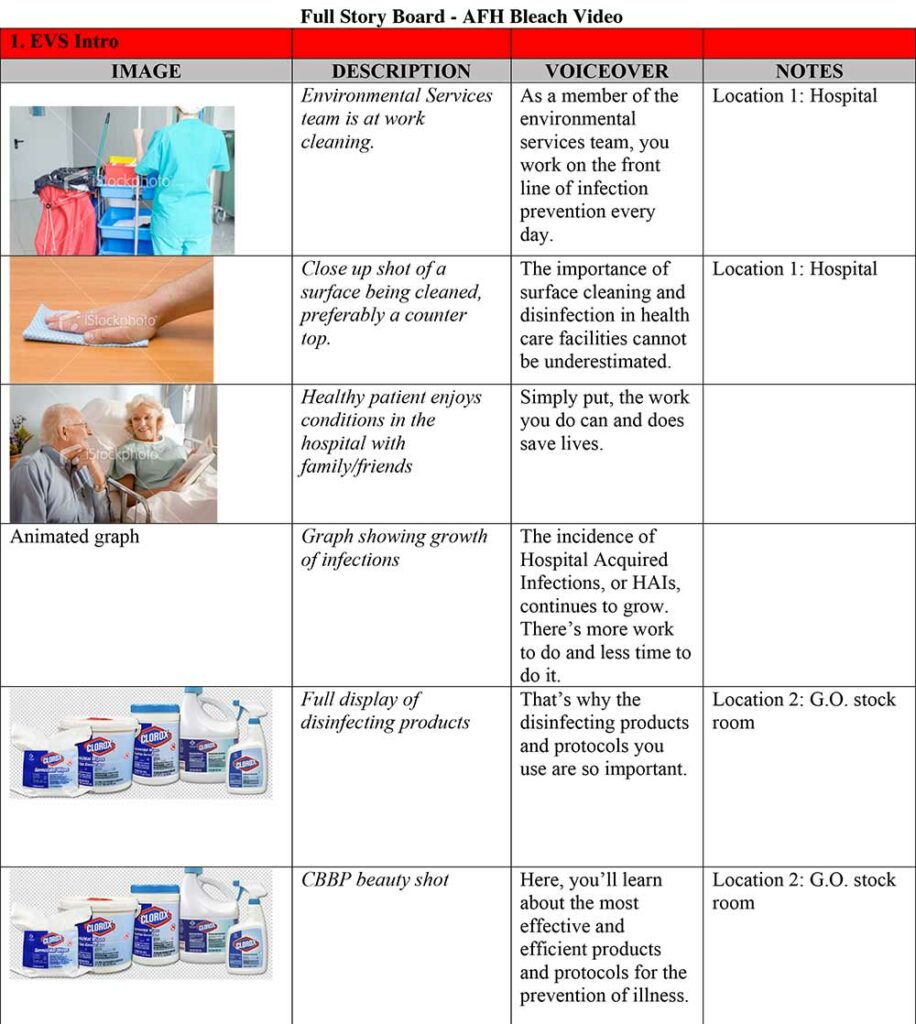 A how to video is a kind of corporate training video. It's a teaching tool that can visually present the big picture as well as close-up views of all the elements that go into completing a specific process.

A corporate training video is a how to video for a company's customers and employees. These might include instructional videos showing how to assemble a product, an employee video demonstration that shows how to enter information into an online form, screen captures with voiceover that shows viewers how a computer program works, or a step by step procedural video for new employees to let them know more about how to do their specific job. The beauty of a corporate video is that the company's top instructor, manager, or CEO can deliver a consistent message to every viewer.

If you post your how to video online, customers and employees can watch the video at their convenience.

When we begin a project, our first goal is to work closely with our client to:
Organizing how the information is presented:
It's normally best to begin your training video series or how-to video by letting the audience know what they are about to learn. That sets their expectation and cues them what to be watching for. Many demonstrations start by showing the completed process and how it works so that the viewer understands the final destination.

The presenter of voiceover often starts with, "In this how-to video, we will be taking you through the steps that will help you easily do X." If you are doing several different modules as separate videos, often the first one will be the overview video.

Throughout your training video, it's good to keep reminding the viewer where they are in the process with a checklist that says, "Here's what we just learned. Now let's get started on the next step which is…"

Keeping the viewer well oriented is critical in making sure they understand the material and that the instructions are understood. Through careful planning, we'll end up with a solid storyboard that is the roadmap when we move onto the production phase. If we've done our work well, there should be smooth sailing through the shoot and edit.
This training video for PG&E was developed to help the customer support staff understand a new technology that was about to be rolled out. This prepared them with knowledgeable answers to potential questions.
An animated how to video for a hospital product used to cleanse the skin and prevent infection before surgery. This was a serious topic we were allowed to add a little levity to. Finding the right tone with the animation and script were key concerns. The budget for this five minute video was relatively low, so we made compromises in how much animation we did. The client was quite pleased with the results and the now the video is included when a doctor prescribes the product.
This stop-motion animation was created as a sample DEMO only. It's a How-To Explainer video that clearly shows all the steps in a very fun way. Shot very quickly in a garage by one person as camera, actor and food stylist, we wanted to see if it might be possible to affordably shoot two or three of these in one day.
This video was made for the Clorox company and can be seen
on their website.
It's an instructional video to explain how to properly refill all their new spray bottles for Clorox products, Tilex, Green Works, and others.
Clorox hospital bleach instructional sales video, created to educate hospital staff in the dangers of hospital acquired infections. This was part of a 10-part series, produced, shot, and edited by Crushpix in association with the Creative Services team at The Clorox Company.