Clients we serve in the San Francisco Bay Area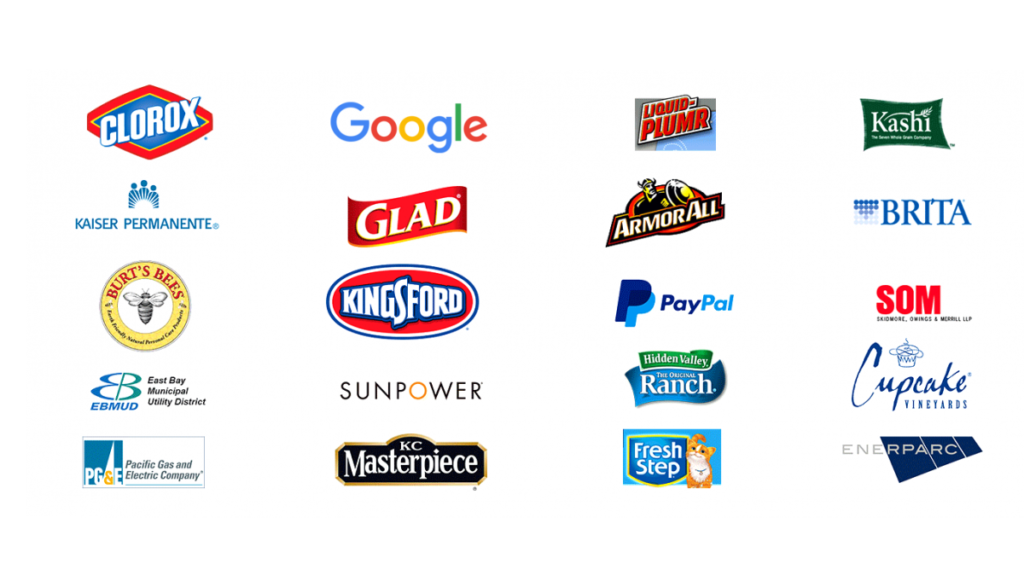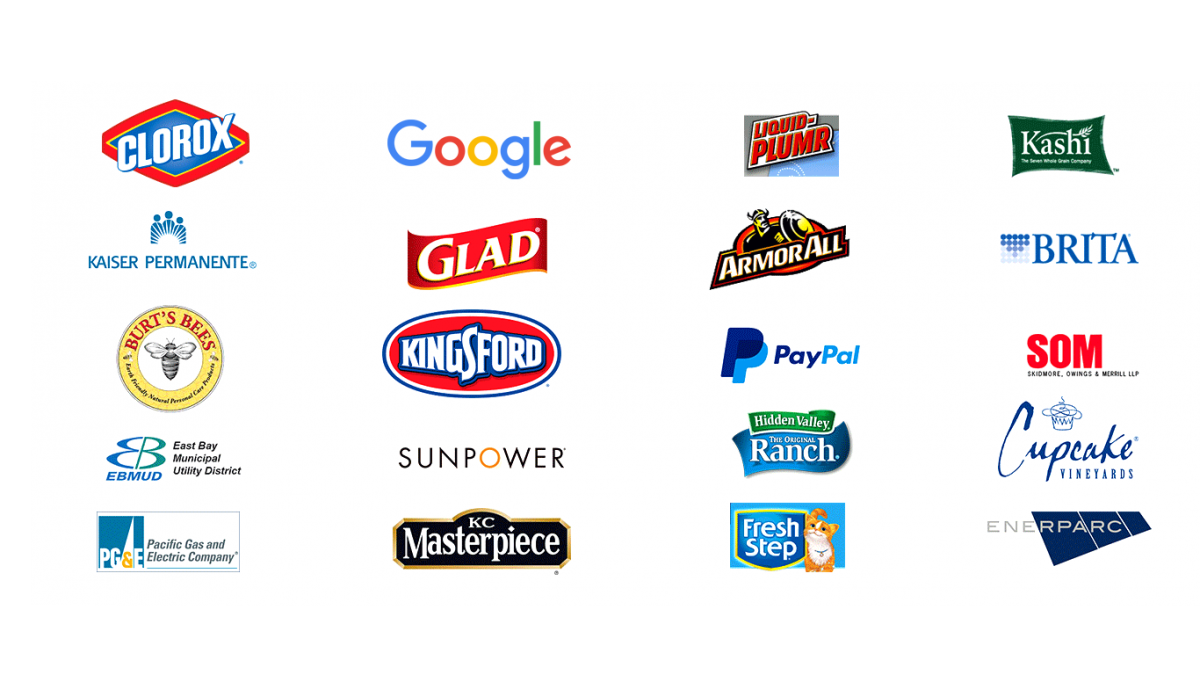 Crushpix
video production company
takes great pride in the lasting relationships we have maintained with our clients. We realize that we are hired for one job at a time and are thankful that so many companies continue to request our video production services, year after year.
Crushpix provides video production services to companies of all sizes. Many are small and medium size businesses doing B2B and B2C marketing. The logos above are from some of the more familiar companies.
We take the time to discuss all options with our clients so that they are only paying for the equipment and services they need, allowing them to make the most of the budget. We realize that the purpose of marketing and advertising is to make a profit on the investment.
Our Video Production crew has produced work for companies such as The Clorox Company and for its many brands including Burt's Bees, Glad, Liquid Plumr, and Brita. Other companies include iShares, PayPal, Google, Kaiser Permanente, and the Wine Group (2nd largest wine producer in the world).
We've also been fortunate enough to work directly with several advertising agencies throughout the San Francisco Bay Area: Publicis Modem, Amazon Advertising, Goodby Silverstein & Partners, producing television commercials and marketing videos, event videos, and videos presented at sales meetings for brands such as Cheetos, The Yosemite Fund, and Kashi.
Video Production Capabilities
Television Commercials, Corporate Videos, Training Videos, Interviews, Infomercials, Instructional Videos, Educational Videos, Event Videos,Sales Presentation Videos, Product introduction Videos, Trade Show Videos
San Francisco Video Production Company